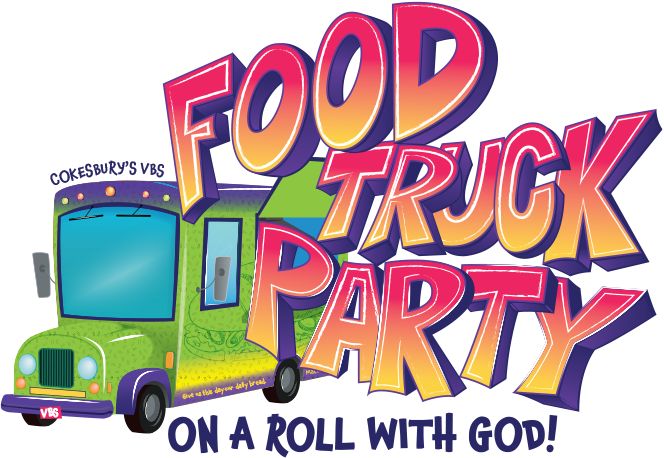 Each summer Corning Area Bible Club participates in Vacation Bible Schools in area churches. 
---
2022 Theme is – Food Truck Party – On a Roll With God
Locations and Times to Be Announced
Ready to cook up some fun? Cokesbury's Food Truck Party VBS invites children of all ages to get on a roll with God as a parade of Food Trucks rolls into their neighborhood for the summer's biggest party!This VBS invites children to pray as Jesus teaches us in Matthew 6:11; "Give us this day our daily bread." These words serve as a reminder that everything we have comes from God — and that it's by turning to God in prayer that all of our daily needs are met.

Through stories in both the Old and New Testaments, this VBS opens kids' eyes to the countless ways God provides, loves, and cares for us while inviting them to join God in providing , loving, and caring for others.
Theme Verse
Give us this day our daily bread. Matthew 6:11